Microsoft has pledged a new Office suite, tagged Office 2019, for next year. But other than a nod to the vague "second half" of 2018, the Redmond, Wash. developer has said nothing of dates.
But because Office 365 is, even more than Windows 10, as much a service as software - and because that model requires a predictable schedule of releases, maintenance milestones and support expiration dates - we can anticipate many of the important dates in the transition from present (Office 2016) to future (Office 2019).
To prepare for Office 2019, circle these dates on the enterprise IT calendar.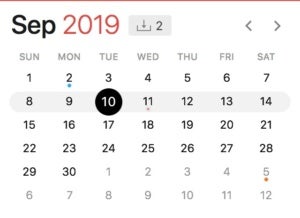 Summer, 2018
Six weeks ago, Microsoft said, "Previews of the new products [Office 2019 applications] will start shipping mid-year 2018."
To read this article in full or to leave a comment, please click here